IN-KCS Mail™ - Endicia Label Server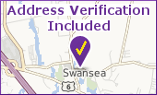 With IN-KCS Mail™ ELS, ALL of your domestic addresses will be validated in Kewill Clippership® just prior to rating the package. Suggested address corrections may be displayed to the end user and updated in Clippership as needed. Addresses deemed as Residential will be automatically flagged as such to enable accurate rating, regardless of the carrier!

When ready, simply press the record package button to produce a fully compliant USPS carrier label which is then sent to your existing label printers and paper stock.

International, APO/FPO/DPO & U.S. Territories
International shippers will also benefit from USPS discounted shipping rates and automated customs documents. IN-KCS Mail will your PS2976 & 2976A Customs Declaration and Dispatch Notes directly to your existing label printers and/or your 8.5" x 11" document printers on your existing paper and label stock. Since these documents are already signed and date-round-stamped, simply hand the package over to your Postal carrier or drop it into your nearest Postal drop-box.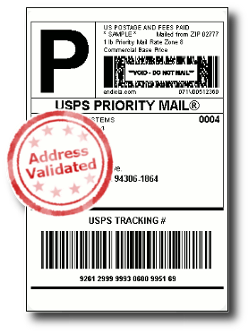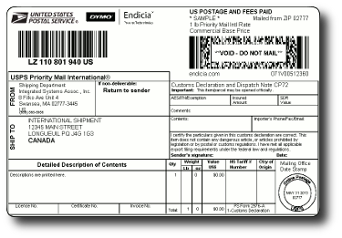 Parcel Consolidators add
Deep Discounts
Parcel Consolidators work together with the USPS and other couriers to offer discounted shipping rates to both Domestic & International destinations. IN-KCS Mail enables users to combine all the standard USPS services already offered by IN-KCS Mail, with up to two parcel consolidators - one consolidator for Domestic and another for International shipments.
Below is a list of known consolidators supported by the Endicia system. Please contact our office for questions regarding consolidators not listed below.

Domestic
DHL Global Mail - SmartMail

International
APC Postal Logistics
Asendia
DHL Global Mail International
International Bonded Courier (IBC, Inc.)

Summary of Benefits

USPS Benefits

IN-KCS Mail Benefits

International Benefits

No fuel surcharges
No correction fees
No Residential fees
No Saturday Delivery fee
Free Carrier Pickup
Free USPS Packaging

Postal Consolidator Support
Real-time AMS address verification
RDI™ ready for Home Deliveries
Discounted & negotiated rates
Free Delivery Confirmation on some services
Discounted Insurance plan
Hidden postage amounts
Customizable shipping labels
Bulk Acceptance Scans
Online Management Tools

Integrated Customs Forms
Customs data collection
Transmits to U.S. Customs
| | |
| --- | --- |
| | We are pleased to inform you that IN-KCS Mail™ is developed & maintained by our own in-house engineers. We pride ourselves in providing outstanding software with the highest level of customer support. |
| | |
| --- | --- |
| | Endicia® is the leading provider of innovative and intuitive shipping technologies and services. We deliver value by creating breakthrough shipping solutions that help global businesses, small and big, reach their customers. Our consultative style means that Endicia can help you run your operations more smoothly and function more successfully. Endicia has printed over $10B in postage and is a trusted partner of the U.S. Postal Service®. |