ShipServ™
ShipServ is a web based pre-shipping application that can be launched from any web browser on your company intranet. To begin the shipping process, simply enter a recipient address, choose a ship method & print a Ship Request form. Then send your package along with the request form down to your mailroom for shipping.

When creating a shipment, users can select from a list of available carriers or allow the shipping software to automatically select the cheapest ship method. It's built-in reporting feature provides visibility to monthly freight charges summarized by department or GL code. Imagine, no more chasing down mystery shipments or guessing which department is responsible for a freight expense!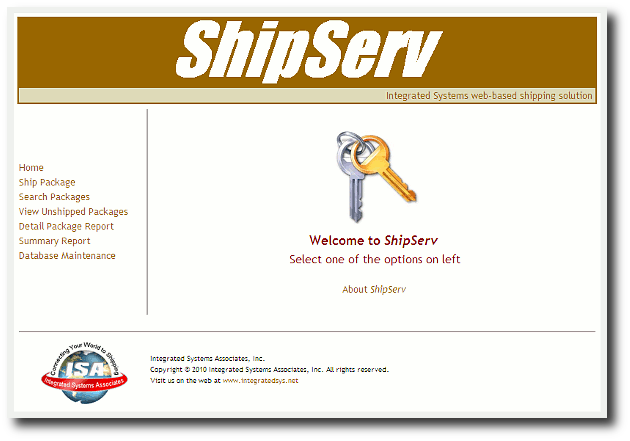 Clippership / BluJay Parcel
When ShipServ is used in conjunction with Clippership, AKA BluJay Parcel,the shipper scans the request form barcode and package details are automatically pulled into Clippership. After printing a shipping label, ShipServ is then updated with ship charges and tracking numbers (requires Kewill.Integrate).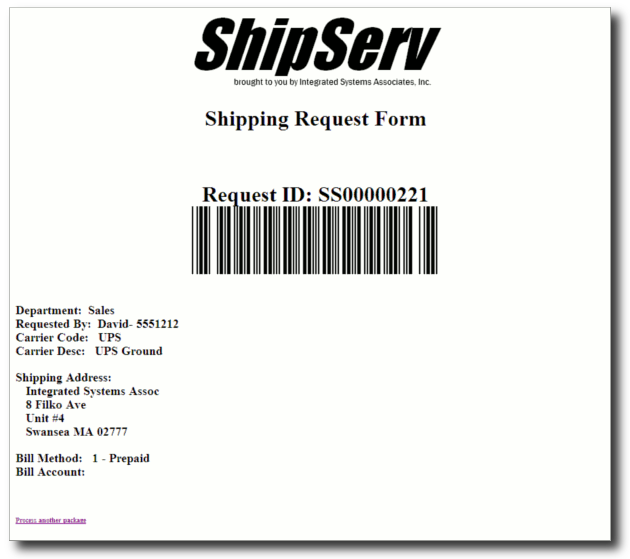 Simplified Shipping Utilities
ADDRESS BOOK:

Store frequently used recipient information to save time on typing addresses. An import/export utility is also available to easily set groups of recipients.

CARRIER SERVICES:

Stores a listing of ship methods to be used during the carrier selection phase of pre-shipping. List can be imported or exported.

DEPARTMENT CODES:

Stores a list of departments that can be used for sorting and billing. List can be imported or exported.

WEB LINKS:

Stores a list of links to a carrier's tracking site. This enables a user to track a package from ShipServ after it has been shipped. List can be imported or exported.

SHIP FILE:

Maintains a list of previously shipped packages. This list purged or exported as needed.
| | |
| --- | --- |
| | We are pleased to inform you that ShipServ™ is developed & maintained by our own in-house engineers. We pride ourselves in providing outstanding software with the highest level of customer support. |